E-Commerce Development
We create user-friendly and secure websites on all major e-commerce platforms, as well as custom coded solutions.
Custom Applications
Where standard off-the-shelf applications are not enough, we design custom applications using the very best technology to help our clients stay ahead of the competition.
WordPress Development
Specializing in WordPress website development, plugin development, custom themes and optimization services – helping to drive traffic to your site.
Mobile Applications
We develop Mobile Applications for iOS/Android and Windows Mobile to help you digitally transform.
Integrations
We help businesses to integrate the use of many distinct applications, saving them time, money and giving them a substantial technological advantage over competitors.
Cloud Solutions
We assist companies of various sizes to develop and implement applications using Cloud Platforms. We have experience working with Google Cloud, AWS and Microsoft Azure.
Helping you succeed
technically
testimonials
Technical Lead
Undisclosed
They outperformed our expectations and developed a bespoke solution for our internal processing to automate a number of tasks. I met Kamil many times during the process where he carefully analysed our IBP that aligned perfectly and exactly with the solution they delivered. Highly recommended!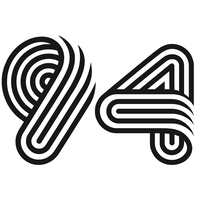 Sales & Marketing
Studio 94, UAE
PYCO IT helped us build intelligent marketing solutions giving us the edge in developing brand-friendly technologies and softwares we use to turn a regular, fun photo booth into a path-breaking visual, brand experience.
Would you like to speak to one of our project managers over the phone? Just submit your details and we'll be in touch shortly. You can also email us if you prefer.
United Kingdom
Office 29, The Generation Centre, Dane Street, Rochdale, OL12 6XB, United Kingdom